If you've had the misfortune of being in a car accident, this in itself can be an incredibly distressing experience, even if you're lucky enough to leave it unscathed. To then find out afterwards that your car is to be written off can be a follow up blow that you just don't need, especially if you're unsure what happens next.
When insurance companies employ their vehicle assessors to make a decision on whether a vehicle should be written off, they have strict guidelines to follow which gives them a duty to return your vehicle to the condition it was in before the accident.
If the car hasn't sustained much damage, it can still be eligible to be written off, because the cost of returning it to its previous condition may be more than the value of the vehicle itself.
But when you're informed that this is the case it may leave you wondering how to scrap your insurance write off and where might it be done.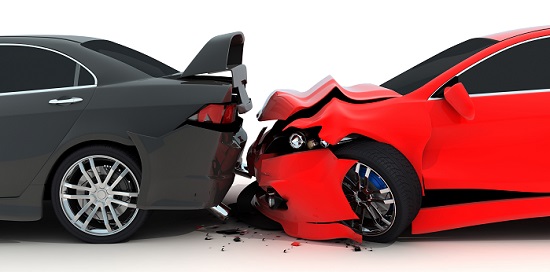 What is an insurance write off?
An insurance write off can come about following a collision, where the car is kept by the insurance firm, instead of being repaired, as this is believed to be the more cost effective option. The owner will then be given a cash payout for their loss.
This can of course happen if the car has been damaged so badly that the car is beyond repair – traditionally this is what people think of when they picture a write off – but it can also be beyond economical repair by this exceeding a certain percentage of the value of the vehicle.
This percentage ratio can be different depending on each individual insurance company and the car itself.
The different categories
Because there is a variety of reasons why a car would be written off and the damage to the car itself can vary in severity, the different categories of write off determine whether it will be eventually allowed back on the road or will have to be completely crushed.
Once your car is written off here is a list of the categories that it might fall into:
Category A – this means the car has been so badly damaged that all its parts must be completely destroyed and crushed, never to return to the road in any way, shape or form again.
Category B – the body shell of the car should be crushed because of the extensive damage, but some of the useable parts can be salvaged and used in other vehicles.
Category C – the vehicle can be repaired and return to the road once the repairs have been done, but the costs of this exceed the vehicle's value.
Category D – the vehicle can be repaired and return to the road, but the costs of repairing it were significant in relation to the value of the vehicle.

Write offs in the last two categories can be sold on by insurance companies, either back to the original owner again or to another buyer through a car salvage company.

Contact Us Today

If you would like to find out more about scrapping your car, you can contact us today for more information. Our knowledgeable and friendly staff are always happy to help where we can.