Car accidents come in all shapes and sizes and occur frequently on our roads for a variety of reasons. If your car is unfortunate enough to be involved in one of them, the incident itself can be stressful at best.
That's why, when it comes to sorting things out after the event, it would be good to know that the things you have to get done can run smoothly, allowing you the time you need to recover from the shock.
If the accident was a relatively minor one, then it may mean that you simply need a spare car part to replace the one that has been damaged and when it comes to spare car body panels Leicester holds an excellent solution.
At Howkins Motor Spares we are based right near the heart of Leicester city centre and have thousands of quality, reliable and thoroughly tested spare car parts in stock to suit a wide range of vehicles.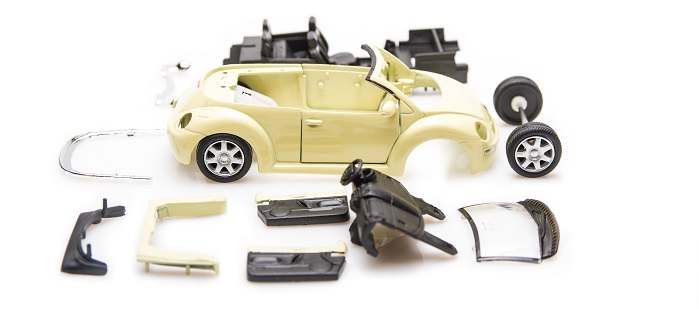 Spare Bonnets, Doors and Panels
If it's a replacement body panel that you need, this can mean a large part of the car, including the rear wing, front wing or bonnet. So, you'll be pleased to know that we have a range of spare bonnets, doors and panels that you can get hold of quickly and easily with minimal fuss.
At HMS our family run business has been in the motor spares industry for over 30 years and this means that not only are we able to source the best prices on spare car parts from our suppliers, but we also know the importance of providing a fast and friendly service to our customers.
Members of our team are also readily on hand to offer advice and guidance on the part you need, giving you peace of mind and the best price for a spare car part there is.
We understand that these sort of times can be pretty fraught and that after an accident it's not always the easiest, so our aim is to help as much as we can.
Spare panels for all makes and models
It also doesn't matter what car you drive, as we have thousands of parts in stock and can offer spare panels for all makes and models, including BMW, Mini, Audi, Ford and Seat.
All of the parts have been thoroughly tested for quality by our experienced and fully trained staff, because we know the importance of staying safe on the road once you drive away.
Contact Howkins Motor Spares Today
If you are in need of a spare car part for your vehicle, whatever make or model of vehicle you have, chances are we can help. Contact Howkins Motor Spares today for free advice and information on how we can find the right spare car part for you.