There have always been arguments about the pluses and minuses of buying something brand new or second hand.
It's a tough one to weigh up the benefits of having the first go with something, compared to the cost effective nature of buying a product which works just as well as the day it was made, but has been used before.
With regard to the auto industry, people hold similar beliefs about the benefits of buying a brand new car, as opposed to a decent second hand one. And it's the same with spare parts.
Second hand car parts come from damaged cars that aren't worth repairing. However, despite the vehicle being written off by the insurance company, because the cost to repair it might be more than it's worth, many of the parts of the vehicle can often still function perfectly well and be used safely again.
These parts can include engines, gearboxes, drive shafts, electrical spares, suspension parts, doors, wings, bonnets, bumpers, alternators, starter motors and much more. They can also easily be checked for quality by experienced professionals and properly repaired to ensure they are in excellent working order. That way they can then be reused at a fraction of the price that you might pay to have them brand new.
However, sadly the use of second hand car parts has received some bad press in its time and this hasn't been helped by new part manufacturers, who want consumers to buy their products and unscrupulous second hand car part dealers looking for a quick buck by selling shoddy products.
So, to ensure you're getting a good deal, when you buy car parts, the secret is to know what you're buying and that it's coming from a reliable and trustworthy supplier, who can guarantee full testing and quality assurance of all their parts.
In brief, it always pays to check the following when buying second hand car parts:
Do your research – know beforehand what part you should need and what you might expect to pay for it.
Always get a receipt which shows the details of the business and its legitimacy. This way you'll know there's no illegal activity going on and, when everything's above board, there's more chance of you getting a decent part which will do the job well for a long time to come.
Make sure that the seller is licensed by the Environment Agency/ DVLA.
Here's some additional important information to know, too.
The benefits of using second hand car parts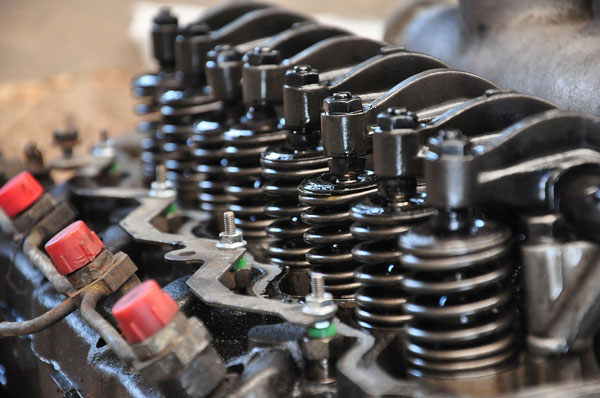 When using second hand car parts, you can guarantee Original Equipment Manufacturer standards. That's because they were once on cars of the same make and model as yours, so you know they're going to fit and function properly, rather than risking it with products produced by third parties instead of the original car maker.
Not only could you save a lot of money by buying the car part you need second hand, but you'll also be contributing to the wellbeing of the environment too.
High quality working parts which have been taken from scrap vehicles are referred to as 'green parts'.
This is because they save energy in reducing the demand for manufacturing brand new replacement parts and transporting them around the world. When green parts are used again, they aren't taking up space in landfill sites either.
So, in summary…
Advantages of using 'green' parts include:
They cost much less than equivalent new parts.
Saves enormous amounts of energy used in the manufacture of new replacement parts.
Reduces waste.
Get the exact part you need for your vehicle – even if the product is no longer manufactured.
Creates further employment in the UK in the restoration, repair and resale of second hand parts.
Helps more people to be mobile and go about their daily lives, when they may not have the budget for new car parts.
Parts are ready to use – that's because, at Howkins, they are thoroughly tested and are ready to be fitted straight away once purchased.
Where should you buy your second hand car parts?
While Craigslist has been suggested as a place to locate second hand car parts in the past, it has come under fire as not being the best resource in reality.
This is because sellers can be economical with the truth when it comes to the quality of the product they offer. It also takes an awfully long time to find the exact part that you need.
At Howkins, our experts can instantly find you the products you need, using our years of experience to choose from tens of thousands of car parts and spares we have in stock that are suitable for all makes and models, including BMW, Audi, Mini, VW, Peugeot, Seat, Ford and many more.
We are DVLA approved and make sure that all of our car parts are thoroughly tested and quality assured.
We use our extensive knowledge and expertise to make sure you are leaving with the right part and we are happy to offer FREE delivery on large parts, such as engines and gearboxes within the Leicester area.
Alternatively, our collection service has been designed to make the process as easy as possible for you, so there's no taking time out of your busy day to go and get the job done. We can come and collect your car from wherever you are in the Leicester area, whether it's at home, work or anywhere else that your day takes you.
We offer an efficient and friendly service and work hard to negotiate the best deals possible with our suppliers. We pass these deals onto our customers to ensure we are always competitively priced.
And if that's not enough, we will offer you a 30 day money back guarantee if you're not completely happy with any of the parts that you buy from us.
Contact us Today to Check Stock
Checking our stock of second hand car parts is really easy – you can either visit us at our site in central Leicester, contact us online with our secure form or call us on 0116 266 6660 to chat with one of our friendly, helpful team. We look forward to hearing from you soon!