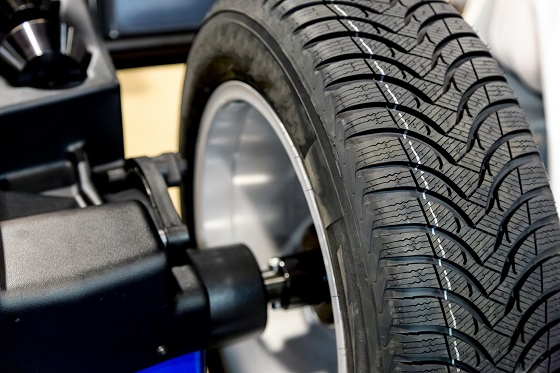 Getting a flat tyre has to be about one of the most annoying experiences to have when it comes to your car, because chances are it's when you're least expecting it and can often come at the most inconvenient time.
While it's always a good idea to check the air pressure in your tyres regularly and to get them checked to ensure that they're legal to drive on the road, there's no accounting for what happens if you're unfortunate enough to go over something which leaves you with a flat tyre.
But, if it does happen, and the last thing you want to be doing is changing a tyre, then we can offer a tyre fitting service in Leicester which can help.
We have hundreds of tyres for all makes and models
Often cars can come with only a tyre repair kit or space saver wheels which will get you a short distance at a very low speed, so even if a tyre repair or change is something you can manage, it might not be the most ideal solution.
Help is at hand if you're in the Leicestershire area though, because we have hundreds of tyres for all makes and models of vehicles, which come at prices that won't break the bank. And prices like these might just be the one thing which takes the sting out of a flat tyre – as well as being a welcome prospect when you find yourself stranded.
We can supply or supply and fit whilst you wait
Not only can we provide a whole range of new and used tyres, which will be a perfect replacement for your damaged one, but each and every tyre is assessed to ensure it meets with the highest safety standards.
And, whether you're happy to pop your new tyre on yourself, or you'd like us to do it for you, we supply or supply and fit while you wait, meaning less drain on your time and you and your family safely back on the road before you know it.
Change your tyres today
If you need new tyres, whether it's for a flat, or they're worn down and need replacing, we can offer a whole range of new and used tyres to suit any make and model of vehicle and satisfy any budget.
Just contact us and we will change your tyres today, getting your car roadworthy again in no time.