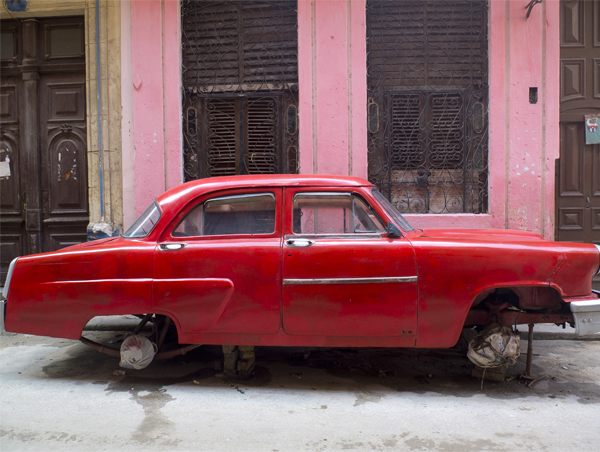 It's a question which we're often asked. After all, it's easy enough to think that a company which specialises in scrapping cars wouldn't be interested in taking a vehicle that's not the whole package. But, if you're asking whether we will take a car that has had bits removed, then 99% of the time, the answer will be yes.
At Howkins, we're in the business of helping our customers, which is why we will take a car for scrap, whatever condition it's in. Our team can dismantle vehicles and sell the parts as tested and guaranteed spares, which will leave you with some cash in your pocket and a certificate of destruction for peace of mind. Because gone are the days of paying through the nose to scrap a car.
Why we won't collect if parts are missing
If the vehicle is missing key parts such as wheels, the engine, or other vital parts, then we will offer a reduced price, based on the parts that we can use.
There are very few reasons why we won't collect if parts are missing, but these can include a low scrap steel price, which would make the car not worth much to us, or if the cost of scrapping is more than the money we can make from it. This doesn't happen very often though.
When the issue of dumped cars got to a critical point at the beginning of the century, laws were introduced in 2005 to alleviate the problem. It became a legal requirement that any car sent to be scrapped must go to an Authorised Treatment Facility, which has a licence issued by the Environment Agency or Scottish Environment Protection Agency.
Abandoned cars were identified as being hazardous to the environment because of the presence of harmful battery acid, gearbox oil and certain engine parts which need to be disposed of correctly.
So, a change had to come about which would ensure that scrapped vehicles wouldn't harm the environment and were recycled appropriately. Authorised treatment facilities such as ours can now offer money back to our customers, in return for their unwanted cars.
Call us to find out how much your scrap vehicle is worth
If you would like to find out more about how much your scrap vehicle could be worth, give us a call today or drop us an email!