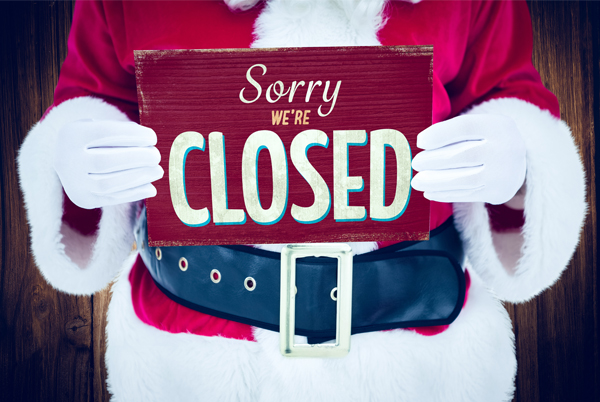 Christmas is almost here and we can't wait to get some good times in with family and friends over the festive period!
This year we're taking the chance to get a good dose of R&R in too, ready for the busy New Year that's ahead, so as such, we wanted to let you know the Howkins Christmas shut down dates that are coming up in the next week or so.
On Saturday December 22, we will close at 5pm and then reopen at 9am on January 3.
Unfortunately, any web enquiries that are sent during this time will not be dealt with until after the holiday, so, if you need assistance, or have any queries, please remember to get in touch before we close.
Merry Christmas From The Whole Team!
It's been a fantastic year for us, with some great customer feedback from people in Leicester who we've helped with car scrapping at a licensed facility or any spare parts that they need.
We have also been pleased to offer peace of mind for our customers in knowing that we are a DVLA approved treatment facility and our spare parts are thoroughly tested to the highest possible standards for quality control purposes.
We take pride in being a friendly, family run business, which has offered an honest and trustworthy approach with all our customers since we started in 1985, putting safety and quality at the forefront of everything that we do. All of our products are priced competitively and tested thoroughly, which is why customers return to us again and again.
On behalf of the whole team at Howkins, we hope that everyone has a wonderful Christmas and a very Happy New Year and we look forward to seeing both new and familiar faces in 2017.
Drive Safely Over Christmas
And remember, if you're out and about on the roads in the next few weeks to please drive safely over Christmas. But, if the worst happens and you find yourself in need of a spare car part, then we will be back in the New Year and pleased to help where we can!