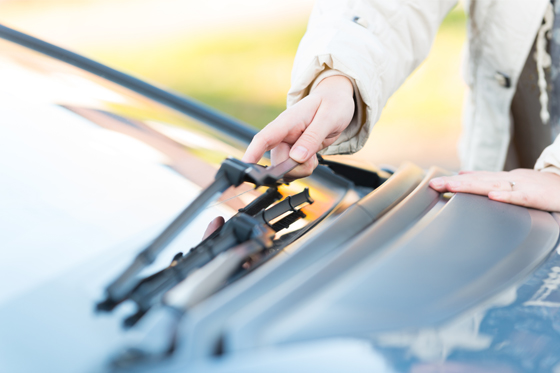 Cars are complex creatures, full of a whole host of mechanical and electrical parts that can sometimes go wrong. Often when this is the case, it's something small that can bring you all manner of nightmares and when your windscreen wipers stop working, it's a perfect example.
You might think those little wiper blades aren't as necessary as say, the bigger parts, such as the engine, but when you're on the road in the driving rain, you might well think again.
If you need replacement windscreen wiper motors in Leicester, it pays to get it sorted as soon as possible, before you find yourself unable to drive.
Common Causes of Wiper Motor Failure
There could be a simple reason why your windscreen wipers aren't working. Perhaps they're weighted down by ice, snow or another obstruction which is causing the problem.
While it doesn't happen too often, the reason why they stop working can also be down to electrical or mechanical failure. Maybe the linkages and joints that enable them to move have broken down and come apart, or a bolt has come loose. When it's electrical, it can be something to do with the motor and common causes of wiper motor failure can often be down to something as simple as a blown fuse.
If it's the case of you needing a new windscreen wiper motor, it pays to get a replacement as soon as you possibly can and here's where, at Howkins Motor Spares, we can help save you time, effort and money.
Spare Motors and Wipers For All Makes and Models
You can save up to 80% on second hand car parts and if it's a spare motor or wipers you need we have plenty in stock for all makes and models, all working as good as new and complete with linkage.
These sort of parts can be incredibly expensive to buy brand new, so when you need replacement wipers and quick, we can sort out your problem at prices you will love.
With us, the process can cost anything from £15-£50 for complete wiper motor sets and you'll be amazed at the saving you'll make.
Enquire Today About Your Replacement Wiper Parts
At Howkins Motor Spares all of our hundreds of second hand spare car parts are tried and tested to ensure that they're in excellent working order and completely safe to use. And it's this that keeps our customers coming back time after time.
If your windscreen wipers have failed, don't leave it for another time, enquire with us today about your replacement wiper parts.