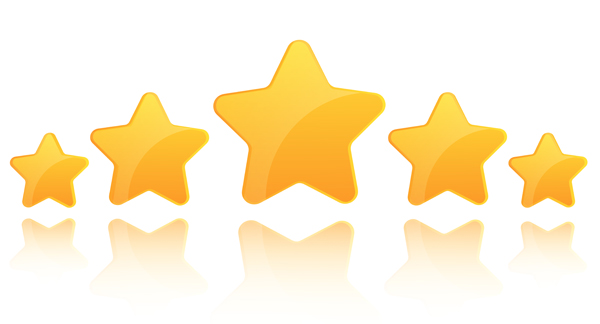 So, when you're on the hunt for quality spare car parts or you need your car scrapping, what would you hope for to make the experience as headache free as possible?
Perhaps it would be a friendly and professional service, as well as the feeling that you're in safe hands; possibly value for money comes top, or maybe it's the quick, easy and stress free way in which the job was taken care of, allowing you to get on with your busy day.
When it comes to finding a car dismantlers in Leicester, it can be hard to know where to start looking, but thanks to the Internet, there is now a place where people looking for good service can go.
Word of mouth recommendations have always been the best, since way back when time began, but if you don't know someone who has used a car scrapping service or bought spare car parts before, then checking out reviews on sites such as Facebook and Yell is the way to go.
Check Out Our Real Reviews
When you're looking to find some reviews about whether a company is any good, then, chances are, one feeling you're going to get from online reviews is either that it's really bad or really good. After all, people don't often take time out of their day to write a review if their experience was just OK.
We're pleased to say, that if you check out our real reviews online, you'll discover we received top marks from everyone who had something to say about us.
Our yell.com ratings all gave us 5 stars, with most commenting on the fantastic service and friendly attitude of our team, as well as our competitive prices. But this wasn't the only online review site on which we came highly recommended.
Facebook favourites
On Facebook, 22 people have already rated us and each and every one of them gave us the highest rating of five stars out of five. And we are tremendously proud to say that quotes included "a top quality first class service", "the best motor spares in Leicester", "quality excellent value parts" and "the number one salvage yard in Leicester".
Meanwhile, on Google, we've received some rave reviews too, with an average rating of 4.8 out of 5 and comments on the quality of our spare parts, good prices and helpful and friendly team which made our customers feel like they wanted to return time and time again.
What makes us so good?
So, back to the earlier question of what you might look for when you're on the hunt for high quality motor spares or a place in Leicester to have your car scrapped professionally then we can suggest the following plus points that we provide:
Friendly and helpful team
Free collection
High quality spare car parts
Great value for money
Excellent customer reviews
Stress free and reliable service
Wide variety of over 1000 spare parts in stock
Contact Howkins Motors Today
If you're looking to have your car scrapped locally or are in need of a particular spare car part, then contact Howkins Motors today to see how we can help you.