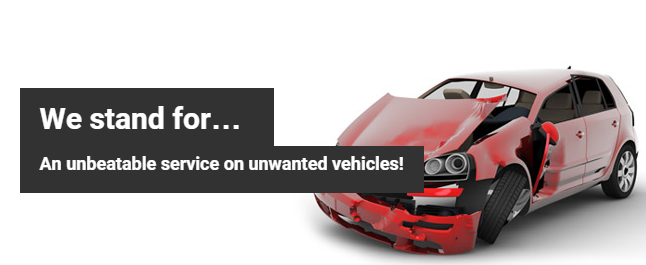 As a result of what's happening in the steel industry, scrap metal prices are the lowest they've been for several years. But what affects the price of scrap cars? There are a number of number of factors which directly influence the price you may receive scrap vehicles which all stem from the classic law of supply and demand. Scrap metal, like any other commodity is subject to frequent price fluctuations driven by the world market.
The Steel Market Plays a Role
The UK and European markets have been flooded with cheap steel leading to an oversupply, mainly due to an influx of imported steel from China. With demand low and supply high the price of scrap metal has been hit hard with prices per tonne dropping sharply.
Other factors include the decline of UK steel production, a drop in demand for steel and subsequent low value of your scrap vehicle include the enormous costs of running a steel manufacturing plant in the UK with significantly higher energy prices than in other markets.
In addition, UK steel manufacturers are bound by tighter environmental legislation when compared to manufacturers located outside of the UK and there is a perceived lack of support from the government for steel manufacturers, with factors such as the closure of the Tata Steel plant in Scunthorpe and Lanarkshire. All of which have affected the price of steel in recent months.
We still offer the best possible scrap prices
If you have you had your scrap car valued recently, chances are the quote you were provided with didn't quite live up to expectations.
But with Howkins Motor Spares we will offer you the best possible price for your scrap. Therefore, if you have an unwanted vehicle, from failed MOT's to write offs, we want to hear from you. We always offer honest and competitive prices.
Looking To Scrap Your Car or Need Second Hand Parts?
We also offer a huge range of second hand spare parts. We carry out thorough testing to make sure every spare part we sell is safe and road worthy.
Therefore, if you have any questions about scrapping your car or you would like to purchase spares, please contact us.
Getting in touch with us is easy. To find out how much your vehicle is worth please fill out your details using our online form. One of our friendly team will get back to you shortly afterwards. To enquire about parts for any other queries please call 0116 266 6660 today.