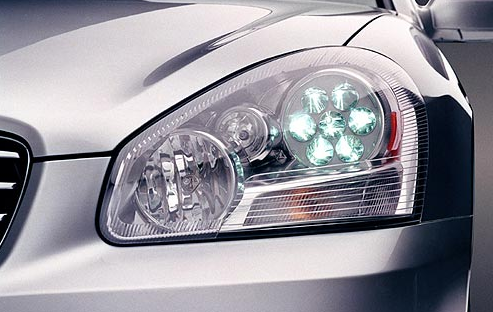 If you are looking for replacement lights for your car we can help. We have a huge range of quality, tested replacement lights. The even better news is that you can save up to 80% off new RRP!
Maybe you have had a bump, your car has been vandalised, you've accidentally reversed into something or hit a bird or animal in the road – there can be many reasons why you may need a replacement light for your car. Whatever the reason, we can help find you a replacement set of lights.
Replacement Headlights
We have replacement headlights for makes such as BMW, Audi, Mini, VW, Peugeot, Seat, Ford and many more. From older cars to new cars we salvage only the best and fully functioning parts for your car.
We are a family run business and have gained a great reputation as car dismantlers in Leicester.
Leaving a light that is only slightly damaged can cause problems further down the line if left. Water can start to get in or the damage can increase particularly where there are crack lines in the light casing. Don't wait until it is too late – get it fixed.
Replacement Rear Tail Lights
If you are looking for replacement rear tail lights for your car we stock a wide range for different models and manufacturers. Whether it is a Vauxhall, Skoda, Nissan or another manufacturer call in or phone us and we can happily locate the right parts for you.
As mentioned above, you can save up to 80% off new RRP of your replacement lights and you can rest assured of the quality as we are DVLA approved vehicle car dismantlers.
Remember it is illegal to drive without fully functioning lights – save yourself the hassle and fine by getting your lights replaced today.
Contact Howkins Today
We like to make things as easy as possible for our customers so we can also help with fitting your replacement headlights or replacement tail lights. Just let us know and we can help get it sorted for you.
At Howkins Motor Spares Leicester we offer a knowledgeable and reliable service. We are competitively priced and can offer great deals to our customers. You can visit us in store to view the replacement lights for your car in Leicester, use our contact us form or you can call us on 0116 266 6660. Our team are fully trained and experienced and can help identify the correct light sets that you need.
You might also find our blog on Why Our Spare Mechanical Car Parts Are For You useful. If you need to speak to an expert, our team are just a phone call away and are happy to help.